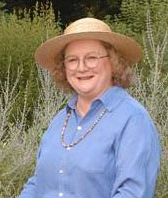 By Ann McCormick
The holidays sends many of us out to the malls in search of gifts. If you've got someone on your list who has many of the big things, why not give them a collection of the little, but necessary things in life? Here's some ideas for the friends in your life:
Gardener's Gift Pot – Garden gloves with rubberized palms available at Arbor Gate. Add seed packets, a kneeler pad, sun screen, terracotta herb markers, and perhaps a daily garden calendar. Use a large decorative pot for a container. Extra Credit: a personalized gift certificate redeemable for your time helping in the garden this spring.
Cook's Gift Basket – Tow or three linen towels, an instant read thermometer, wooden spoons or spatulas, a music CD to cook by, some flour scoops, regional cookbook. Kitchen scissors made by Great Garden and available at Arbor Gate. Look for a large decorative storage tin or cannister to contain the gifts. Extra Credit: a selection of specialty spice mixes.
Natural Home Spa – A selection of herbal skin care goodies, a loofah, some scented candles. Include a package of lavender mineral bath, bubble bath, Trapp candles, and other items to pamper your gift recipient. Arbor Gate carries many of these items. Use a wicker or wire basket as a container. Extra Credit: a sample of their favorite chocolate candy.
This is just three ideas for gift collections. Got a crafty friend? Gather some supplies for her hobby, place them in a lidded plastic container, and add in a crafting magazine. Someone who loves the great outdoors? Fill a shoulder pack with bug spray, trail mix, extra absorbent socks, a compass, and maps to a favorite spot. By collecting some of the little things in life you can make a big impression with a thoughtful gift this holiday season.