Arbor Gate's Picks of the Month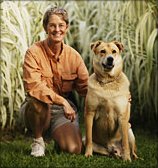 This exciting new Caesalpinia has attractive soft yellow blooms all summer long. The blooms appear to dance above their delicate foliage. Averaging 6′ tall, 'Cream Puff' prefers full sun and good drainage. Expect it to freeze back in a cold winter, but it will return thicker than ever.
So, sit back and enjoy the carefree blooms of 'Cream Puff' along with the butterflies they attract!