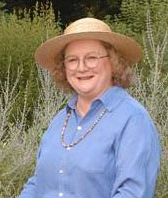 By Ann McCormick
Walking the aisles of my grocer's the other day, I surprised a woman in the packaged mix section. She was out of control, grabbing two of everything they had. Pausing I asked, "Are you OK?"
She fumbled and nearly dropped her armload. "No, no, I'm fine. Nothing's wrong. I'm just a little low, y'know."
I could see a cold sweat had broken out on her forehead. "You really need help."
Before I could say more she blurted out, "You got it all wrong. I can quit anytime. Nothin' to it. Next month, I'll do it next month." Another sad case of package mix addiction. This woman was main-lining the seasoning in those mixes straight into her family meals.
Sound familiar? Is a kitchen without little plastic bags of pre-seasoned food your idea of a culinary nightmare? If so, try my Four-Step Program for addiction-free meals.
Step 1 – Take Control. Stand in the middle of your kitchen and declare, "I can cook. This isn't rocket science." Ignore the snickering from your family.
Step 2 – Revive Your Spices. Look to see if your spice jar contents are caked or harboring fugitive insects. Open the jar and sniff the spice. If you can't detect a flavor, neither will your taste buds. Finally, taste a small amount of the seasoning. If the dust from the stereo cabinet tastes better, toss the jar out.
Step 3 – Take Small Steps. When making dinner, don't just rip open a mix, stir, and serve. Think how you can use your newly-revived spices in what you already make. Perhaps that chili mix will taste better with more cumin. Add some parsley and garlic to your potatoes au gratin mix. Little by little, you'll learn how to use your spices.
Step 4 – Going Solo. Eventually you'll be able to branch out and create your own seasoning mixes from scratch. Read the ingredients label of your favorite stir-and-serve meal. Use that as a starting point for your own creations. Developing your own recipe isn't as hard as it sounds. Here's one I created for Roasted Potato Wedges just by reading the packet at the store.
2 pounds potatoes
2 tablespoons olive oil
2 teaspoons dried basil
1 1/2 teaspoons garlic powder
1 1/2 teaspoons onion powder
1 teaspoon chili powder
Preheat your oven to 425 degrees. Slice potatoes into wedges and place in large bowl. Pour in olive oil and mix thoroughly to coat the wedges. Combine the dried seasoning in a separate small bowl. Pour over the potatoes and mix. Line a shallow baking pan with foil. Spread out the potato wedges into a single layer. Bake for 40-45 minutes, stirring occasionally.
With a little practice, you can break the package mix habit. Instead of reaching for a mix that may cost a dollar or more, you'll be making your own seasoning for just pennies. What's more, you'll be able to stroll by the package mix aisle without fear of making a scene.