Angela Chandler, The Garden Academy
Crop Rotation and Succession Planting are the two most important tools to guarantee 365 days of table-ready production from your garden with no loss time.  This is a garden problem you can solve at your kitchen table.  Bring a tablet and a pencil to this hands-on workshop and leave with a plan ready to go.  We will work with a planting calendar and a couple of charts and walk through an actual planting year.  You will leave class with your 2020 production garden plan ready to go.  All you need after class is to stop by the seed rack and load up!  (Please allow 2+ hours for this workshop).

MGCEU: Fort Bend, Galveston, Orange, and Waller Counties
About the Instructor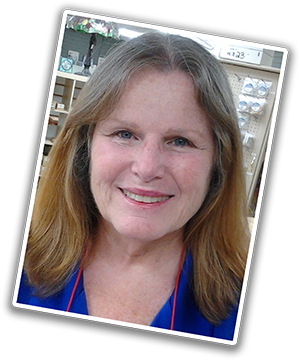 Angela Chandler is a lifelong gardener with a passion for learning and teaching. She tends a 1/2 acre garden in Highlands, Texas that includes ornamentals, fruits, a small experimental nursery, a flock of Buff Orpington chickens, and a Lab mix named Harley. Her gardening adventures would not be possible without her husband, Fred – always willing to help unload leaves, compost and help build beds. Angela is a member of the Harris County Master Gardener Association – Retired, and a member of the Garden Writer's Association.