Angela 
Chandler
,
The 
Garden 
Academy
Succulents just beam with color and texture!  But they can be a little tricky in our semi-tropical climate.  This class will cover everything you need to know to keep your succulents in top condition – container choices, soils, nutrition, pest management, propagation, pruning, thinning, and winter protection.  We will also demonstrate a few special ways to display your succulents – a succulent "flower garden" dish, and planting succulents on driftwood.
MGCEU: Fort Bend, Galveston, Orange, and Waller Counties
About the Instructor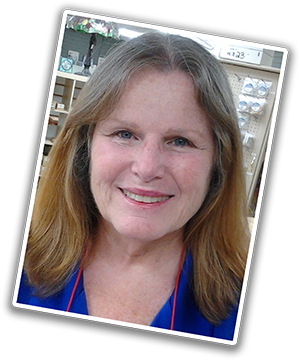 Angela Chandler is a lifelong gardener with a passion for learning and teaching. She tends a 1/2 acre garden in Highlands, Texas that includes ornamentals, fruits, a small experimental nursery, a flock of Buff Orpington chickens, and a Lab mix named Harley. Her gardening adventures would not be possible without her husband, Fred – always willing to help unload leaves, compost and help build beds. Angela is a member of the Harris County Master Gardener Association – Retired, and a member of the Garden Writer's Association.