Angela 
Chandler
,
The 
Garden 
Academy
Color rules the day; fragrance, sound, motion and subtle light rule the night. Create a garden where you can enjoy sitting in the cool of the evening. A place of peace, quiet, and reflection. Select plants that reflect natural light; some even seem to shimmer. A moonlight garden is a sensory experience we seldom indulge during our busy days. You may find yourself lingering there longer than you planned! And it's a wonderful place to enjoy some quiet time with a loved one.

MGCEU: Fort Bend, Galveston, Orange, and Waller Counties

About the Instructor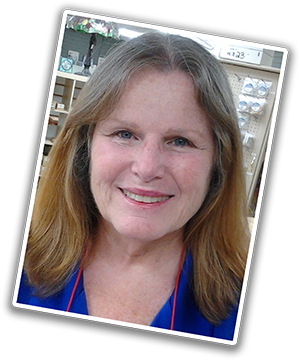 Angela Chandler is a lifelong gardener with a passion for learning and teaching. She tends a 1/2 acre garden in Highlands, Texas that includes ornamentals, fruits, a small experimental nursery, a flock of Buff Orpington chickens, and a Lab mix named Harley. Her gardening adventures would not be possible without her husband, Fred – always willing to help unload leaves, compost and help build beds. Angela is a member of the Harris County Master Gardener Association – Retired, and a member of the Garden Writer's Association.