Jeremy 
Kollaus
,
Swiss 
Alp 
Growers
In the landscape, a dedicated vegetable space or in containers, vegetable gardening is EASY PEAS-Y!

MGCEU: Fort Bend, Galveston, Orange, and Waller Counties

About the Instructor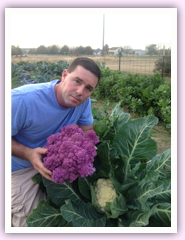 Jeremy Kollaus' low key approach to gardening appeals to the laid-back gardener in each of us. Not only an experienced vegetable gardener and grower, Jeremy is a great cook!