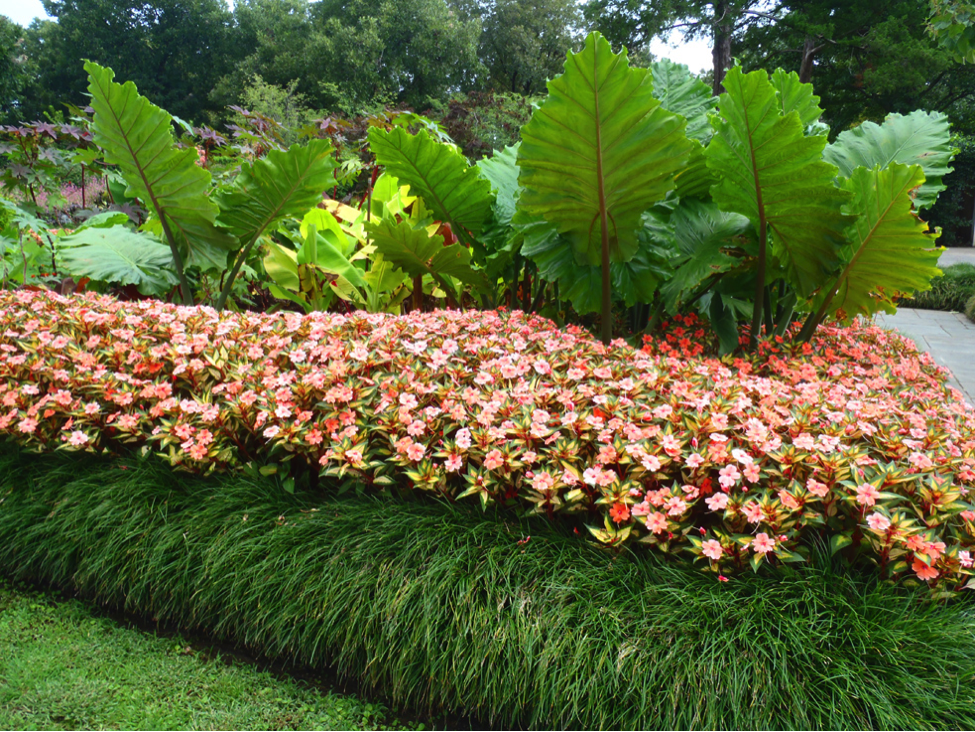 Want to make a giant impact in your garden? Try using the "Short, Medium, Tall Garden Bed Technique" in your gardens this year. Above you see a photo I took several years ago at the Dallas Arboretum which demonstrates the technique quite nicely.
In the front, along the border of the garden you see the ornamental grass planted in a thick layer. Next is a medium height plant. Impatiens are seen in the photo, but you could easily use a medium height zinnia or Angel Mist Angelonia which seem to tolerate Houston heat better. The tall middle layer is Colocasia in this photo. It would be easy to substitute Russian sage, a tall native grass, or drought tolerant ornamental grass in its place.
This technique works for borders with a wall backing the planting, in island-style planting, or along paths as you see above. Happy garden designing – spring is coming!